Welcome to the South Sydney Property Review Blog by Billy Couldwell.
Read the latest news each month and keep up to date with the latest property trends.
If you have any friends or family who would like to be included please send their name and email to me at billy.couldwell@raywhite.com and I can add them as I have been getting more and more requests for this so I thought I would just put it out there. Just remember I do list 'off market' opportunities on the 'South Sydney Property Review' Facebook page. I write all this content and often make small typos but what I can guarantee is that it is 'straight from the horses mouth' and I will always do my best to stay relevant, original, and won't hold back or be conservative for the sake of business. I am by no means a financial planner and do not take my word as financial advice, however I am immersed in the local market on a daily basis and heavily engage in investing in both Sydney and regional markets. It can be tricky coming up with original and interesting content every month especially in subdued growth cycles.
I feel good about the rest of 2018 being a more predictable and stable market as far as growth trends go. This gives buyers and sellers the time to make more calculated decisions on their next move, which will see the length of ownership generally increase and provide a stable platform for the next growth cycle. I predict house prices will generally increase at a slower rate 5-10% per year for the next 5 years and apartments to a lesser extent. Despite the overall drop in Sydney's house prices through the second half of 2017, the overall house prices across all Australian capital cities collectively rose by 4.3%. When investing I follow a few simple rules, but the main rule I follow is to buy property in the bottom end of a growth cycle. Considering Sydney had a small fluctuation combined with stability over the past 12 months I believe those who buy well now will be very well positioned to receive some mild yet steady growth until the next heavy growth curve. Buying with an upside to add value can safeguard you from any potential loss should your circumstances change and need to sell.
Changes to the Randwick Council Development Code. On Tuesday, Randwick Council resolved to change it's planning controls to allow subdivision on smaller lots, and to also allow existing duplexes to subdivide. This result was initially sparked by a group action style petition campaign of local owners of company titled dwellings. Over the last two years banks have tightened up on lending policies relating to company titled property, most wont lend and those that do will only lend 60-70% as opposed to a 80/20 LVR. The council will now look to amend the current Local Environment Plan (LEP). So basically you will see a few things happen and how they counteract each other I can't yet comment. 1- Duplex prices will generally rise 2- The development of new duplexes in Randwick council will increase 3- Land value will increase, there may also be more owners opting to sell, and you will see more property turnover especially around the 2036 postcode.
UTS To Open a new campus in Botany. Later this year Botany will be home to the latest University of Technology Sydney Campus, which is to be opened on Lord Street. This will ultimately inject thousands of dollars into the local economy. Whilst I do not see a major problem with public transport as the commuters will be travelling opposite ways, I do forecast local rental prices to increase. On an unrelated note, Botany had a bush fire in Sir Joseph Banks Park during the week which was interesting yet a little concerning.
Local Auction Action. Recently I Auctioned off a small freestanding fibro home on 300sqm at 2 Frogmore Street Mascot. The home was initially marketed with a guide of $1,050,000, then revised to $1,100,000. A lack of pre-auction offers led to a conservative reserve price and a pleasant surprise for the owners when it sold for $1,420,000 at Auction. This was well over reserve and many of the bidders on the day may have been in a position to pick it up prior to Auction for much less. I am finding in this market many buyers are opting to go to auction as they feel they are in a stronger position to grab a bargain, but in this case it worked the other way.
Still I continually to see an increasing trend of up-sizing families and downsizers cashing in and moving to coastal regional areas. Gold Coast, Central Coast and the larger regional centers up the north coast remain the most popular. The main reason being financial, and lifestyle.
South Sydney for those who embrace it is an increasingly exciting area, with beaches, cafes, diversity, and strong business opportunities. Since opening my office here on Botany Road, Rosebery in 2015 we have gone from strength to strength and capitalised on the property turnover and population/ development growth. The real estate industry and business industry in general is changing at faster and faster rates, and I have found many quality business operations particularly in real estate, technology and creative are locating to spaces around Green Square and Alexandria.
LOCAL SALES RESULTS
Bayside Council Sales Results March-April 2018
Sydney City Council Sales Results March- April 2018
Randwick Council Sales Results March-April 2018
LINKS
South Sydney Property Review
Billy Couldwell- Facebook Profile
Ray White Green Square | Botany website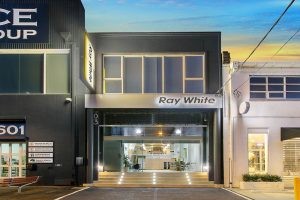 Billy Couldwell
Principal | Owner | Sales Agent